One of the basic ways that police maintain violent control of our society is by interfering with our ability to breathe—and sometimes with our ability to see. You could be subject to tear gas and rubber bullets just for being in the area of a demonstration, no matter how confrontational your tactics.
We can reduce the risk and still show solidarity by taking the necessary precautions. This guide will help you choose the best option for protecting your eyes from chemicals and projectiles. This guide is the second in a series that explores how demonstrators can protect their self-defense.
To prepare this series, the contributors spent many hours collecting data, experience, and anecdotes. They also performed impact testing on military military gas masks and goggles. As more information is received, we will keep this document updated.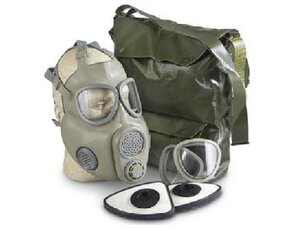 For a lower price, civilian-style full-face respirators provide protection. A half-mask respirator, which offers both chemical weapons protection and ballistic resistance at a low price, is available for $25. The 6100 is small, 6200 medium, and 6300 large.
Attach two pairs of 60926 cartridges ($35 each). The mask will come with 60921 and 60923 cartridges. You don't need the 60926. For $15, you can also get V2G Plus glasses and hot glue the vents. Get the RX insert for prescription lenses if you are wearing glasses.
We can only recommend eyewear that has impact-rated plastic. But if you don't have access to it and you have to go out anyway, you need either a full-face gas mask or a half-mask and goggles.